One of our resident herbivores , a Bush Buck female was spotted in the afternoon hours inside the mushroom meander forest.
In the evenings as the garden gets quiet and the visitors leave, the Bush Buck wander through the Botanical Garden and browse on Aloe and Protea leaves, their spoor and droppings can be seen scattered around different display beds.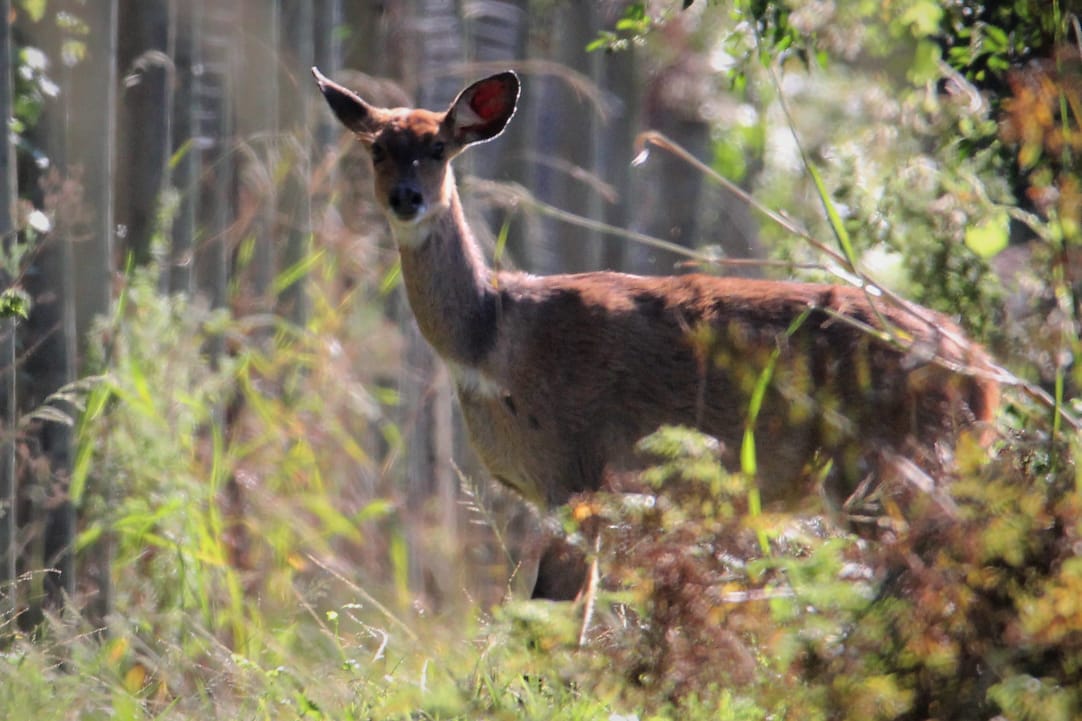 During the day, they retreat back to the Mushroom Meander for safety, which is 10ha of rehabilitated plantation and is a classified protected area. The indigenous forest has stunning trails and bridges, with various benches and nooks where you can sit and enjoy the sights and sounds of the forest.
Sightings like these are rare indeed and we implore you to help us maintain a safe ecosystem for these herbivores along with the other more elusive fauna such as porcupine, bushpig, caracal and mongoose!!
We would like to encourage our visitors and members to adhere to the rules by keeping their dogs out of the forest. By keeping dogs out of the forest we encourage more sightings of our wildlife enabling visitors & members to experience the gift of nature.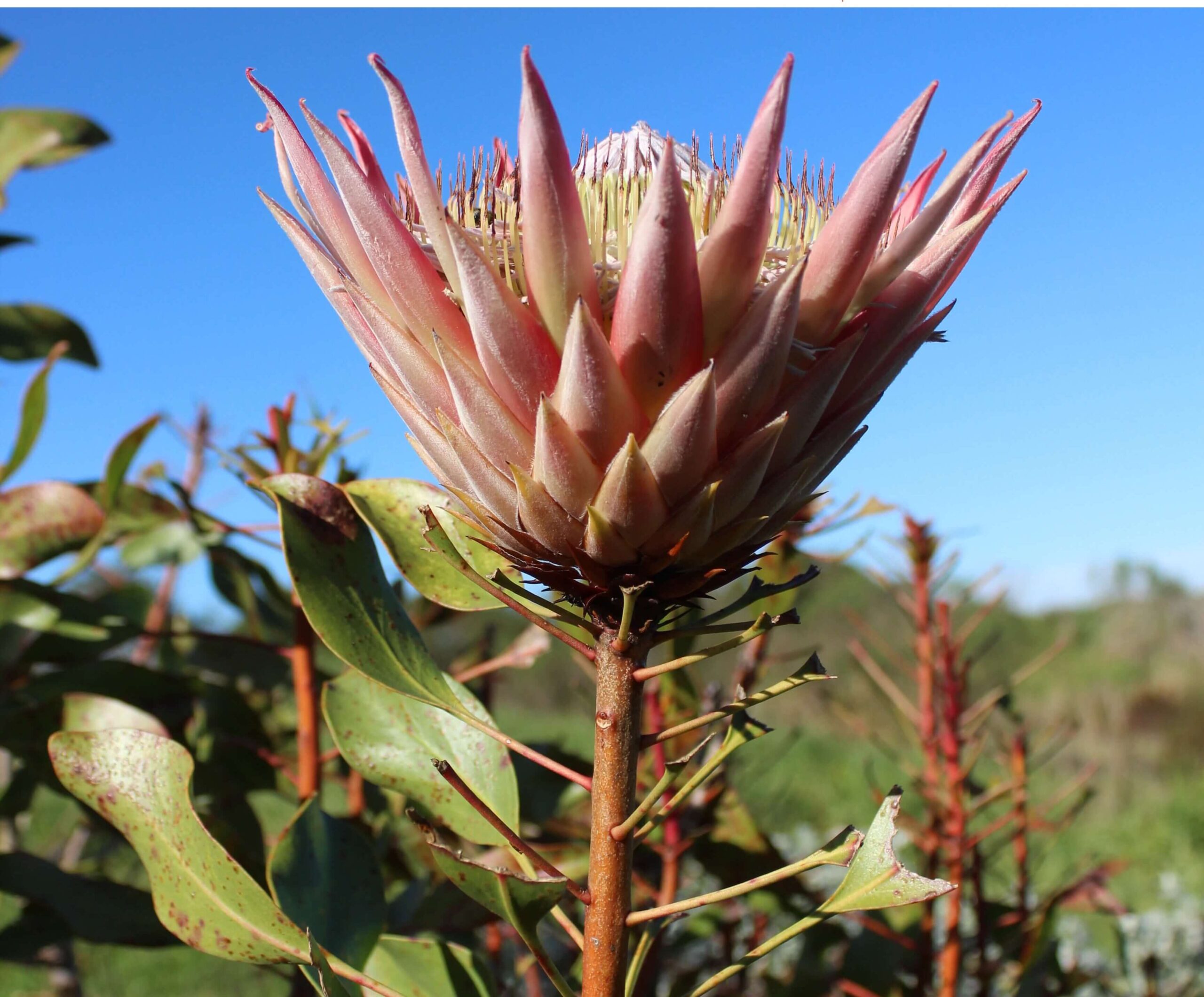 As a community garden we want you to enjoy your dog walks, but we want the whole community to enjoy the natural environment. Help us patrol the forest and
if you are on the mushroom trail and happen to walk past a visitor or member with their dog, please inform any of the garden , gate or nursery staff and they will happily speak to the visitor.
Thank you!