Garden Route
Botanical Garden
The Garden Route Botanical Garden is a Public Benefiting Organization.
aimed at the conservation of the unique flora of the Southern cape region. We achieve this through raising awareness of its beauty through our living plant collections, education, scientific research and outreach programmes.
Our organization focus on the flora & fauna.
Through conserving rare & threatened plant species we create habitats that conserve the fauna. We are also a registered nature reserve.
GARDEN VISIT TIMES:
OFFICE HOURS:
Indigenous Nursery:
Mon – Thurs: 08h00 – 17h00
Fri: 08h00 – 14h00
Sat: 08h00 – 13h00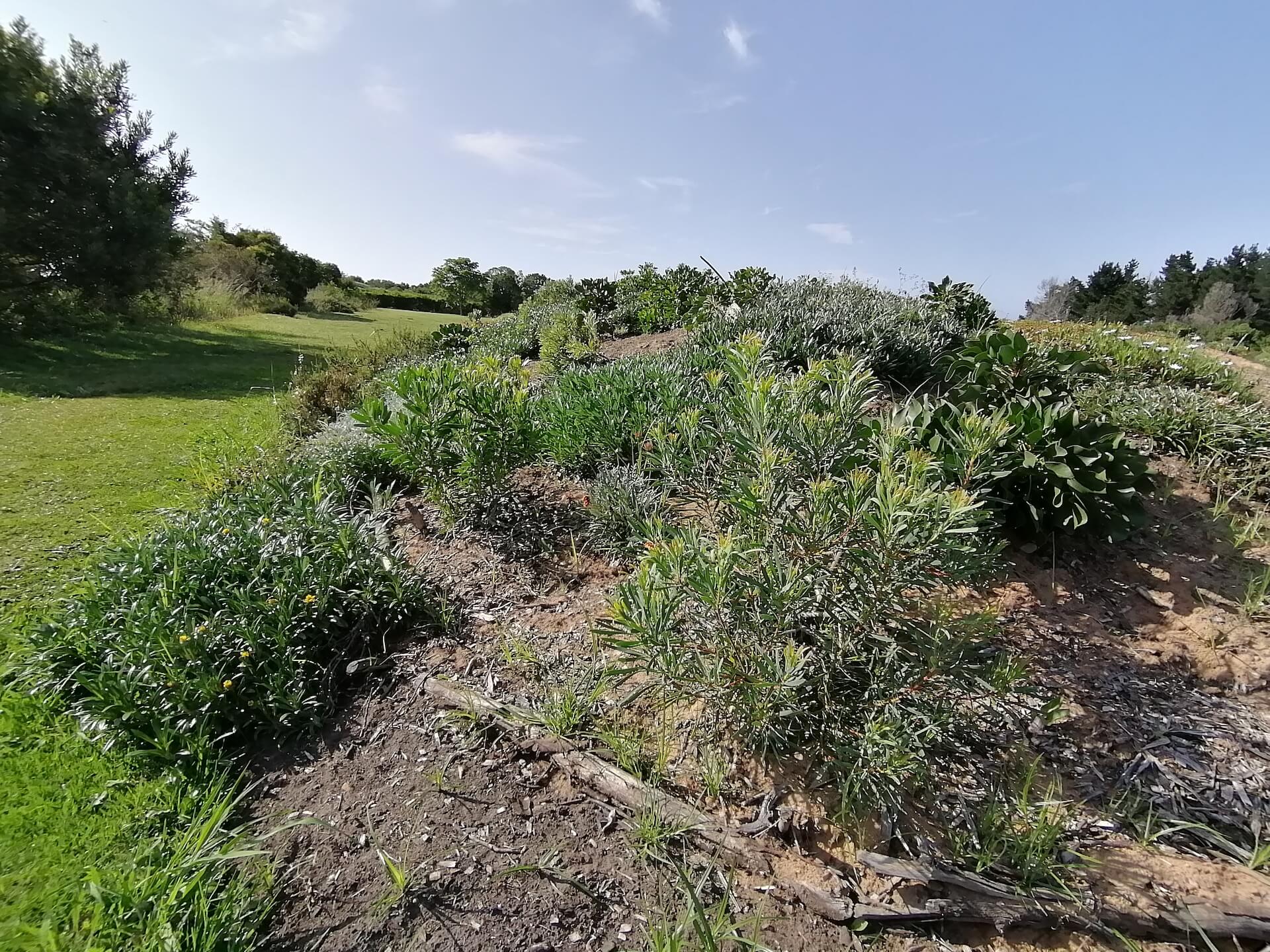 Dear Members and Visitors of the Botanical Garden, The Trust would like to inform you that due to financial constraints, logistics and management of the reserve and garden, we have had to re-evaluate some of our operational procedures. The following decisions have...
Medicinal Plant Forum
Come get your hands dirty in the Medicinal Spiral and learn with us! ?
The spiral currently has a collection of 60-70 medicinal plants that are endemic to the Southern Cape. Our goal is to expand this collection to 100 species or more which is only possible with help from the community.
Each month will be different, but the day may include:
? Creating new beds
? Planting in new species (depending on availability)
? Moving plants around that might not be thriving
? De-weeding of beds
? Pruning
? Mulching the beds
? Propagating
? Seed harvesting
By coming to volunteer you will get to know the plants, how to recognise them in the field, how to grow them, how to harvest them, how to use them, and so on.
Herbalist, Roxanne Joubert from Lady of the Herbs, will bring her Medicinal Plant books and knowledge and talk about the medicinal properties and uses of the plants that we are working with on the day.
The best way to get to know medicinal plants is to work with them hands-on. ?
When: Every second Wednesday of the month
Time: 14:00 – 16:30
Where: In the Medicinal Spiral in the Garden Route Botanical Garden
Exchange:
The GRBG is an NPO and relies on the community to keep it alive. Therefore, we ask that you still pay the R20 entrance fee or get an annual access card for only R200 which gives you unlimited access a year.
Donations to organisers and the GRBG are also very welcome.
Please contact Roxanne on 081 361 6762 if you need more information.
Tranquillity
"The last couple of years the management of the Garden really invested a lot in the upgrades of it. Staff also very friendly."
-Marius Smith
Peaceful botanical gardens...
"Peaceful, with lots of birds. A place to enjoy nature and peace in safety. Opportunity to take photos all over the area."
-Ryna
Breathtaking views!
"The Garden Route Botanical Gardens are a beautiful sanctuary in the middle of George. There are breathtaking views of the mountains and a lovely place to run with one's dogs and explore nature in a safe environment. Highly recommended!"
-Steve F
George Botanical Gardens
"Beautiful serene gardens with lots of interesting hidden areas to explore and relax. Become a member and visit as often as you like and you will also be contributing to the betterment of the gardens."
-Bridget
Don't miss the mushroom trail
"The gardens are always worth visiting. The cloud reflections in the dam, the sugarbirds visiting the proteas, the bird hide with water lilies in front. One of the gems is the mushroom trail, with lovely rest spots on the well maintained walk. Take a picnic and enjoy. Buy indigenous plants from the nursery."
-Marina P